Better Places To Live
We are located in Lansing, MI. A rejuvenation has begun in downtown Lansing and it has never been a better time to live close to the action.
Our homes are close to Lansing Community College, Cooley Law School and all the downtown nightlife such as Lugnuts Baseball!
We have 12 units, each with access to a washer and dryer on site at an affordable price with great location. Please see Our Homes for more information.
For information regarding home availibility, you may email Kirk or call using the number on the right!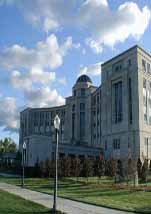 Contact:

Kirk McMorran or
Charles Wiltse
Lansing, MI
Phone: (517) 517-256-2078
Email: Kirk McMorran